Podcast: Play in new window | Download (Duration: 57:23 — 23.1MB) | Embed
Subscribe: Google Podcasts | RSS | More
Welcome to Gorilla Radio, recorded April 12th, 2023.
Yesterday, the Prime Minister's office announced "more support for Ukraine". Goodhearted Canadians concerned about the well-being of that country and its citizens will be disappointed however to discover just what "support" in the parlance of Ottawa's current rulers translates as. In bullet points, it means:
⦁ Tens of thousands of weapons
⦁ Millions of rounds of ammunition
⦁ And the unaccountable "dispersal" of more billions of Canadian dollars to the Kyiv regime
In simpler terms, the Liberal government is guaranteeing more war and more destruction in Ukraine for the months – and perhaps years – to come even as it wages a sanctions war against the only party that can stop the war; Russia. Some "support"!
Ken Stone is an executive member of both the Syria Support Movement International and Hamilton Coalition to Stop the War. Ken and the Coalition are pleased, they say, to participate this month in kicking off the Canadian tour of "Sanctions: A Wrecking Ball in a Global Economy."
https://solidaritycenter.ourpowerbase.net/civicrm/contribute/transact?reset=1&id=17
Today, Ken Stone and fighting Canada's Sanction Warriors.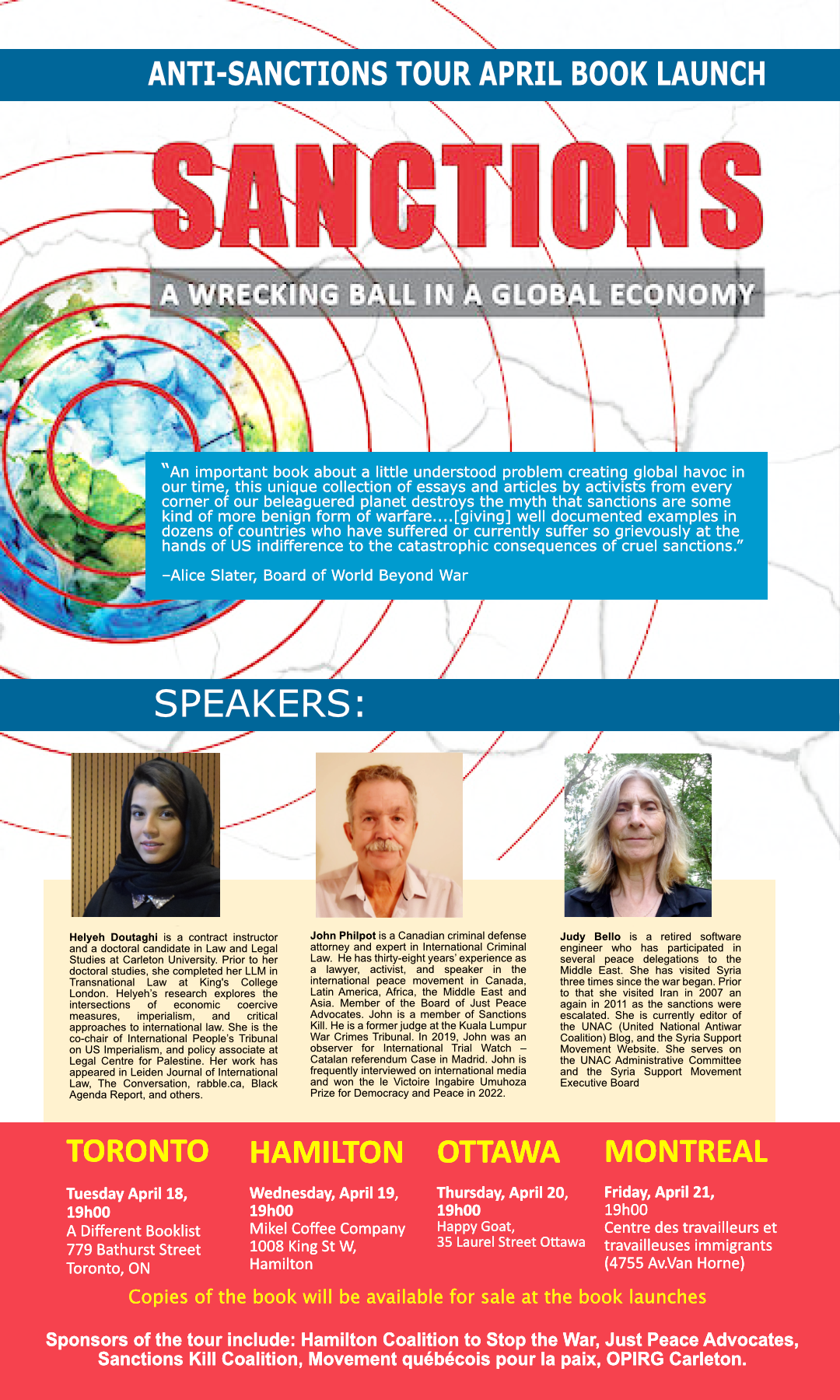 Chris Cook hosts Gorilla Radio, broad/webcasting since 1999. Check out the Archive at Gorilla-Radio.com, GRadio.Substack.com, and the GR blog at: https://gorillaradioblog.blogspot.com/